A Time to Rise, released May 2nd, is set in the present day, and yet, a brotherhood thought long-dead continues to fight on. The Order of the Knights Templar, Resurrected, hunts in the shadows. Why? What is their purpose? What are they fighting?
And what is is that Sergeant Alain Autenburg of the Vatican Swiss Guard is willing to die to protect?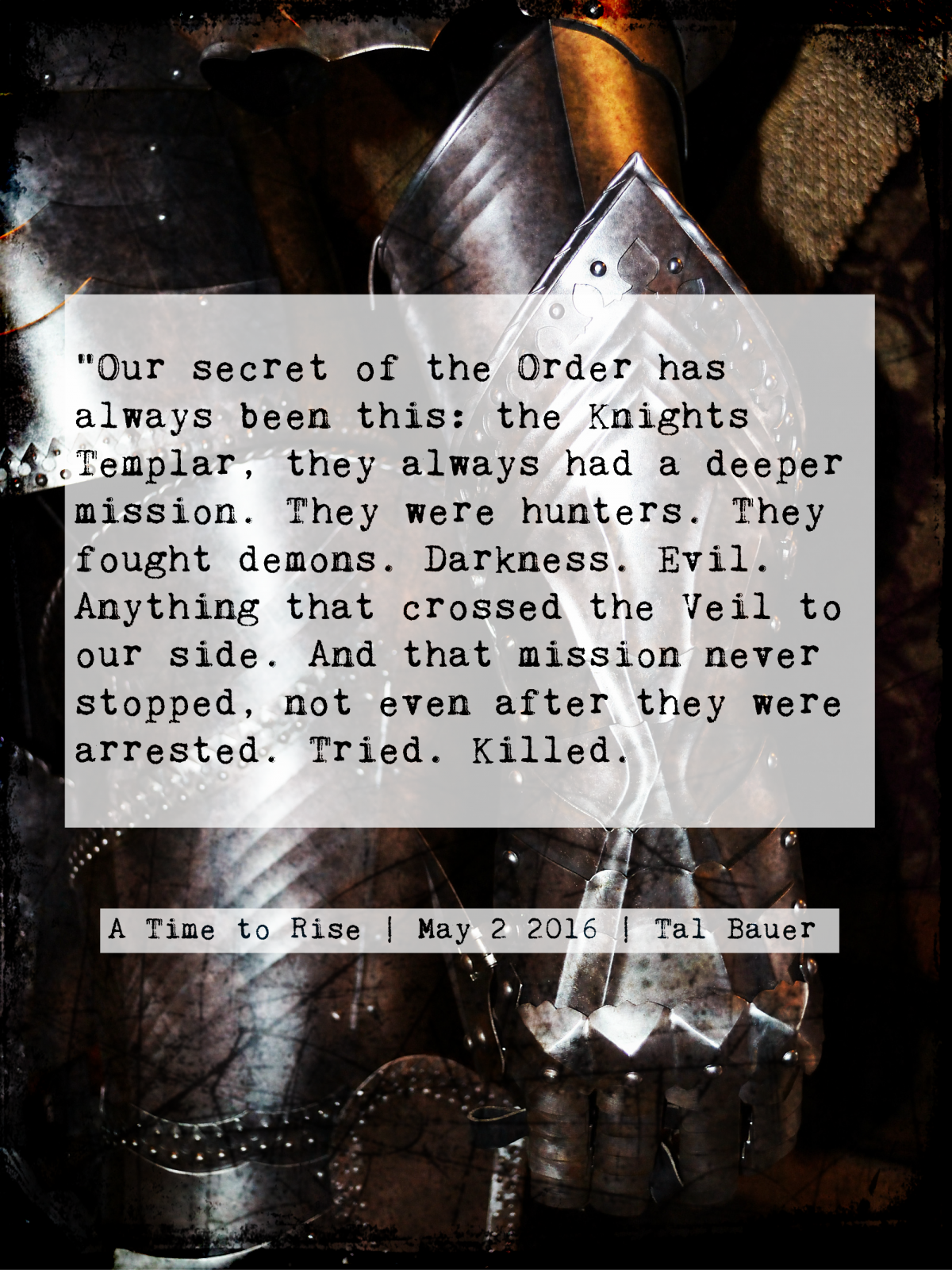 Be the first to know when new Tal Bauer content arrives!
Subscribe below!
Thank you for subscribing.
Something went wrong.