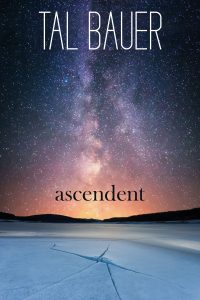 Sasha Andreyev grew up on the wrong side of nowhere, dreaming of starlight as he strangled a secret. He fled, enlisting in the Russian Army, and worked his way up the ranks. Years later, after surviving a beating and being left for dead, he found a new life in Moscow, working with President Sergey Puchkov.
And then, he fell in love.
Desperate to avoid his runaway heart, crippled with a shame that infected his soul, and ravaged by demons haunting his memories, Sasha ran.
But he could never escape Sergey, or the gravitational pull of their love.
Nightmares trail behind his every step and weary ghosts live in the hollow chambers of his soul. He's spent a lifetime brutally eviscerating the parts of himself he despises, and he's an empty, shattered shell, struggling to be the man worthy of Sergey's love.
The pieces of his soul he cut out are the very ones he needs in order to become the man he yearns to be. He'll need to face himself, and his past, on a journey into the frozen heart of Russia, and into the midnight depths of the dead lands.
Only then can he ascend from the darkness, and be the man Sergey needs at his side.
---
| | | |
| --- | --- | --- |
| Buy it now on | |   |